Ok, I admit I don't watch Survivor. I think I watched the first season, but then got out of it. But I had to use this lovely logo made by
SupahMommy
because it really is friggin awesome!
I do have some things that I absolutely CANNOT live without. So now, without any further adieu I present.......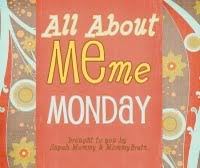 Brought to you by the letter M
and SupahMommy and MommyBrain




5 essential Meme items I cannot survive without




1~Computer


If I don't get on at least once a day, my whole day is thrown off! I have email to check, Facebook to play with, and of course I have to blog. A girl needs her therapy ya know!!!
2~Coffee

Hmm, maybe this should be #1. The first thing I do in the morning is drink me some coffee. Ok, during the week I have to get dressed, get everyone in the car, and drive to the coffee shop, but what gets me motivated is actually getting to the coffee shop and tasting that first wonderful sip (and burning the crap out of my lip!).
My favorite mug
!
I don't use it everyday

but I love to show it off!

Most people won't talk to me in the mornings unless I've had at least 1 delicious cup of java
.


3~Computer
Yes, I know I already said this one. I'm allowed to have it on here twice because, well, this is my blog! Go ahead, try and stop me!
Anyways, the other reason I cannot live without my computer is the kids. They have their sites and games they play.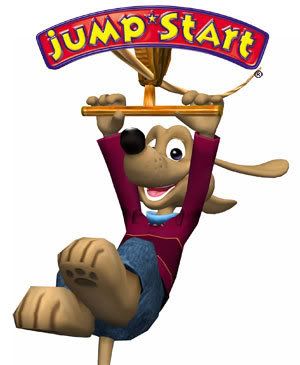 By letting them play their games, I get a huge chunk of time to do whatever I want. Ok, usually those things I do involve cleaning and I really don't want to do them, but I have to. And being able to do them uninterrupted is just magnificent!



4~Pepsi
Hold on, let me stand up and take my spot....
Hi! I'm Evonne. I'm a caffeine addict. Nice to meet you!
When I was working, I would go to the store and buy a bottle every day. It might take me forever to drink it because I'm slow like that, but I HAD TO HAVE IT!!!!! If I didn't have any Pepsi by mid afternoon, you know something was wrong. That's how some girls I used to work with knew I was pregnant! I couldn't drink Pepsi - it made me sick. Believe me, I was so pissed about that!!!



5~iPod
Sometimes this necessity is more for the kids than it is for me. If I let them listen to their favorite songs in the car, we have a much better ride.
Right now they're stuck on some of the newest additions to my iPod, which are ABC songs and stuff like Old MacDonald and Itsy Bitsy Spider. But if they're not in the mood for those songs, then their biggest requests are We Will Rock You, Ring of Fire, and Mr. Roboto. Yes I have an eclectic array of music and yes I have odd children. I mean, how many 4 year olds do you know that go around singing
I fell into a burning ring of fire
I went down, down, down
And the flames went higher
And it burns, burns, burns
That ring of fire
Yep, word for word. Mike's my little party trick!
So there you have it. My 5 essentials. I hope you enjoyed!
Until next time....