I don't believe in the emails that, if you forward them to X amount of people, you will be blessed with good luck, money, etc. I'm more of a "if it's meant to be it will happen" or if you work hard enough, you'll get what you want kinda person.

But it's Saturday ~ my daughter's not home, my son is occupied by Little Bear, and I need a laundry break. So I thought I would take Shell from Things I Can't Say up on her offer.

7 random things about me that you probably don't know.

So here it goes....

1. I know nothing about Survivor. Ok, I know how it's played - I did watch the first 1 or 2 seasons, but that's it. I don't know who's who and all that good drama stuff. I'm now in on SupahMommy's Blogvivor game. This should be interesting.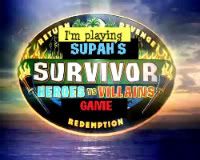 don't kick me out
you know you love me way too much
to do such a thing!



2. I admit that a teeny part of me actually loves the snow. This teeny part prefers to look at it from the inside of a warm house, but it's still pretty. Especially when the some comes out and it all looks glittery.

Don't worry, there's a way bigger part of me that wold much rather have summer!

3. Ghosts, spirits, whatever you want to call them ~ I believe. I think once a person leaves this world, part of them still remains and can make their presence known. Here's why I think that..

~My Pap-Pap passed away 10, going on 11 years, ago. It was rainy and cloudy all day. It just added to the depression the day brought. At the cemetery, the sun peaked out from the clouds and a bunch of birds showed up around his headstone. My Pap had bird feeders outside the kitchen window and him and my Grammie loved to look at birds. I took that as a sign he was with us still.

~Last week was all the funeral stuff for my friend that passed away. At the funeral home, both of her daughters said they wanted to go to school on Friday. Friday would have been the first day they wouldn't have to get up and go to the funeral home or have the funeral. I think everyone was afraid that would be the day everything really hit them. Turns out Mother Nature took a dump on us and school was cancelled. I think it was their mom's way of saying her babies needed another day at home.

4. I have 4 tattoos and I'm itching for another one. Yes, they hurt like hell, but they really can be addictive!


my favorite so far


5. I am a huge Beatles fan!!! Although, you might have guessed that from my blog title!

6. I have 11 piercings. No, I don't have any crazy ones. All, except 1, are in my ears and some of those were the result of drunken bored nights at college.

7. I went to school for elementary education and worked in child care for years. I no longer work and I love the fact that I am able to stay home with our kids. I think that even though I'm not working for a monetary salary, I still am putting my education to good use
.
The end result is just in a different form. The satisfaction of having my kids learn something new and knowing I was a part of it is extremely rewarding. I may not be able to feed my love of shopping with them, but hugs and kisses are a great form of payment.
Part of the rules for this are to tag other bloggers, but like I already said, that's not really my thing. I'm bored and wanted to share a little about me and take a break from always talking about my kids. If you want to do this, knock yourself out.
Until next time...