Today is a rough day. I have so many emotions running through me. I don't know which one to go with or how to react to everything.

A lot of you know the story of sweet Monkey. If you don't, click her beautiful face over there on the right in my sidebar. She was recently diagnosed with cancer. If you know her story and are aware of the financial burden that accompanies this battle, please click the button up top under my nav bar. It will direct you to the PayPal site where you can donate. Also, go visit Ian for other ways to help.

The cancer that Monkey is battling is neuroblastoma. It sickens me that I now know how to spell that correctly. Cancer in general is a cold hearted bitch! The cancer that Monkey has is the same thing that Jaden was diagnosed with and the same cancer that took sweet Ethan from this world too soon. Cancer can hit anyone - mothers, daughters, friends. It doesn't care who. It just strikes.

I am pissed that cancer can strike those who have done no wrong in their lives. At least nothing serious enough to be cursed with such a battle as cancer. I am also sad. Sad for those who have to battle this, no matter what their age may be. Sad for those who have lost their battles to this ugliness.

I have this feeling in my gut about Monkey.



SHE WILL OVERCOME THIS!!!!!



What tears me apart is why I know this. Over the past few months it seems things have been taken at the same time things have been given.

Shorty after the new year began, my friend Marie lost her battle to pancreatic cancer. She was a wife, mother, daughter, sister, and a beautiful person. As hard as her loss was, it helped to hear that at the same time, Jaden was winning his battle with cancer. I am not going into my religious beliefs because I try to keep that subject off of here, so call it what you will. Part of me believes Marie sacrificed so Jaden could thrive. These thoughts are creeping in regarding Ethan and Monkey.

Ethan getting his wings is too sad for words. I can't even imagine losing my child. I do follow Ethan Bug's blog, but I will admit, some days I just cannot bear to read. Perhaps Ethan's path was to receive his wings so he could watch over other babies suffering. Maybe his loss will help protect Monkey and get her and her family through this.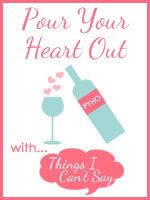 Today I am also dealing with a slew of other emotions. Hope, nervousness, my relationships with those around me. Today is the voting day for PTA officers. I am up for Treasurer. I will save the release of these emotions for another time. Just wish me luck and please put your focus on Monkey.


Thank you!
Until next time...
.