T~Please go back & re-read last week's Post-its :)



I guess you want the whole story now.

Oh, I suppose I can share. Hopefully I can do it justice - that night was priceless!


Back when I was at SRU, my BFF was away at Boot Camp. We couldn't talk on the phone so I wrote. A lot. Not as much as her mom, but a lot!

One night a group of us decide to check out a party with the wrestlers. The main reason we wanted to go was to see the freshmen wrestlers who HAD to wear lingerie. Initiation.

Honestly I don't remember if we had anything to drink. But since I don't remember, I very well could be wrong. Anyway, there we were, having a grand ole time hanging with friends and making fun of the wrestlers when



Someone looks out the front door. There's the cops. Crap!

There's a mad rush to the back door. Now we're no dummies - we followed the crowd. Like sheep. Baaa

We were NOT about to get busted for anything so we thought it was a good idea to walk back to the dorms. Again, I may or may not have been drinking. My judgement most likely was might have been a little fuzzy. Instead of taking the main roads where we could be seen and possibly busted, we thought it would be wise to walk through the fields to get back.

Remember... possible fuzzy judgement!

We walked and walked and walked. I have honestly never seen so much corn. And I have since driven through the state of Ohio - they have a lot of corn, too!

Apparently up around SRU, the way to mark off your territory was with fences.

Are you picturing pretty white picked fences? Or even brown, worn wood fences? Ya, you're wrong. Try barbed wire fences. Sprinkle in a few electric fences, too. WTH kinda farmers are these people?!?

We climbed quite a few barbed wire fences and had the cuts and bruises to show. We mingled with the cows. Mooo. I do believe there were some ponds we had to navigate around. Quack

Finally, 3 hours later, bruised and exhausted, we reach the campus. We finally meet up with the rest of the crew who were worried sick about us. You know what they have to say about our trek through all that damn corn...






All the cops said was to turn the music down.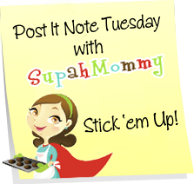 Please go vote for the Umbel kids @ parenting BY dummies Photo Contest! Thanks!
Until next time...
.