Good morning and Happy Friday! This week seemed to fly by! It wasn't a busy week, just quick. Next week is my busy week, especially Wednesday. And I am not looking forward to that.
Anyways, I have a bit of writer's block today, but I did want to participate in Follow Friday. I love sharing what I have to write and there's a contest going on this week.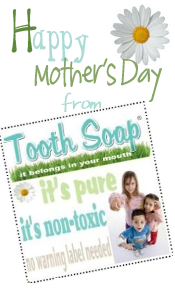 Check out
Hearts Make Families
,
Midday Escapades
,
&
One 2 Try
for details
So anyway, welcome to All You Need is Love. This is my little piece of the net where I like to tell stories. I love to talk about my kids, but I also share stories about my life as a mom, a wife, and just some stuff about me outside of those major roles.

I love meeting new people and the door is always open here, so to speak. Grab a cup of coffee and have a look around. You don't have any coffee, you say? Well, my goodness, let me brew some up for you! There is never a lack of good coffee around here!

Now if you'll excuse me, I have to get ready to plant the rest of my flowers. Might as well go outside and enjoy this gorgeous weather since it will turn for the worse this weekend. Oh, and I have a tendency to gripe about Mother Nature and her always changing her mind!

If you visit me, please be sure to let me know how I can return the favor. Thanks and have a great Friday!


Until next time...
.