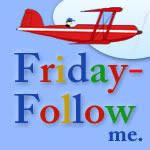 I just realized that in the past week I have blogged about crack and Dagos. That's probably not a good way to gain followers. In fact I lost a few. Was that the reason?
Seriously those posts aren't what you think. I promise! If you want to go peek, I'll wait. That will give a few minutes to figure out what the heck I want to blog about today. There's so much going on up in my head!
I guess I could tell you about... um... er... ooo.... who. Who? That's it! The owls!
GG asked me lasst weekend if I could crochet her an owl. Sounds easy enough, right? Apparently not. We looked up tons a few different patterns. Nothing struck her fancy. The one she finally went balistic over was the pattern I'd have to pay for. Let me just state here and now that I don't like to pay for things if I don't have to. I went through a bunch of other patterns I have, looked through my crochet answer book, and came up with...
I should have figured that Little Dude would want one, too. It's fairly easy to make so I'm starting to whip one up for him. It gives me a break from putting my sweater together. It seems that when the temps outside hit 80 or above, one no longer has the desire to make a sweater. Go figure!
Speaking of sweaters, I cam across a beautiful shawl pattern. It would look awesome with my black dress I plan on wearing when I go see the Phantom of the Opera later this year.
I think I'm a little ADD when it comes to crochet projects. But it keeps me out of trouble!
Along with my love for crocheting, I also love comments. So if you're stopping in from Follow Friday, let me know. If you decide to follow me I will worship the ground you walk on look forward to getting to know you!
Keep an eye out next week for an update on the Lego house. It's getting big! I also have a very special guest poster coming up as well!
Until next time...
.