Can you tell I'm excited?!
When the kids and I got home from our library party last Friday, which is a story I have to share, I was greeted with...
"The package should be here some time this week."
Um, what package? I didn't order anything. Inquiring minds want to know, so I asked. The answer...
"Our new phones."
Sweet! I need a new phone. There's nothing wrong with it, but it's old. This is what I have (the red one)
image courtesy of
Google
Since I first got a cell phone almost 8 years ago, I've always had the free one that is offered when you extend you contract. Text and talk - that's all I could do. So what phones did we get you ask? Check this bad boy out...
The htc evo 3G/4G!!! Brand spankin new! New as it was just released last Friday! That's not my actual phone - thank you
Google
for the pics! But that is the wallpaper I have. The little bubbles even move! It is sa-weet!!!
Now can someone tell me how to work the darn thing? I need a smart phone for dummies book or something!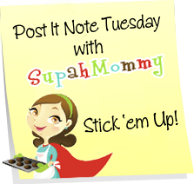 Until next time....