Looking back, that really was a funny night. I had been having contractions for a few hours, but nothing worthy of taking the trip to the hospital. I started getting concerned so I called the hospital. First off they put my on hold for 20 minutes. Who does that to a woman in labor?!? Secondly, they told me it sounded like it was still to early. 10 minutes after I hung up the phone I realized the nurse I talked to was very, very wrong. We had to leave and NOW!!!

I'm thinking the husband was possibly in a state of panic because he took the back roads to get to the main road. A cobblestone road is smooth compared to those back roads! We blew through red lights and passed people in the tunnels (which you're not allowed to do). Thank goodness it was the middle of the night.

To make a somewhat longer story short, we arrived at the hospital at 3:30am and GG was born at 3:44am.


When we were cleaning out the truck for the new owner we found a parking sticker from the night she was born. That's a pretty good indication of how long it's been since we could drive the truck. It's been sitting in our driveway for a few years now. It needed work done to it and besides that, a truck is not a family vehicle.



We did have intentions to sell the truck, but knowing what needed done to it, we weren't really pushing the sale. A few weeks ago, someone made us an offer and we took it. We were happy to get rid of it, but it was a little bittersweet watching it leave.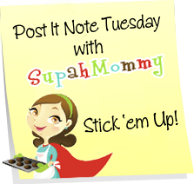 Until next time...
.